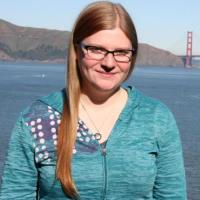 Ashley Zimmerer
Aspiring Mechanical Engineer | Aerospace, Design & R&D Enthusiast ? Bringing BIG, Bold Ideas to Life!
Share profile
Summary
With a lifelong passion for building, creating, and "thinking big," I FALL IN LOVE with projects that give me the opportunity to turn complex concepts into feasible reality.

For example: Even as a child, while others were content to tinker with their Legos, I built entire metropolises complete with pulley systems, a gondola, reinforced foundations, and skyscrapers.

I've since upgraded my playroom, serving on many amazing projects, which include working as a key contributor to NASA-funded initiatives at the Colorado Space Grant Consortium.

As a recent graduate from the University of Colorado Boulder (I earned my Bachelor of Science in Mechanical Engineering), I'm so excited to take the next step to where I can utilize my "think bigger" mentality in challenging new ways.

What's my secret sauce?

- Identifying opportunities to save money, boost efficiency, and leverage synergies
- Inspiring collaboration and excellence within my teams and beyond
- Infusing creativity, tenacity, and resourcefulness into everything I do

If you're looking for a creative, enthusiastic, and passionate engineer to join your team, I'd love to chat!