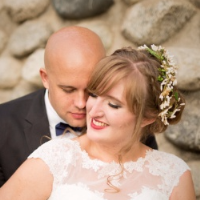 Katherine Wallin
I am an experienced graphic designer, editor, and media specialist, with significant eCommerce experience.
Share profile
Summary
Thank you for visiting my profile.

I would love to help you bring your creative ideas to life using my extensive design skills and experience. As an inspired multitasker with years of professional graphic design, I am committed to completing high quality, culturally relevant projects on time with impeccable grammar, spelling, and punctuation. I have also demonstrated considerable ability to provide rebranding for companies following mergers.

I am an experienced project manager with a strong passion to design and create meaningful and practical commercial works of art through graphic design, photography, social media, writing, and film. I enjoy problem solving, and I always love a challenge. I have a proven ability to improve workplace efficiency through meaningful collaboration.

I am proficient in Adobe Illustrator, Adobe Photoshop, Adobe InDesign, in Adobe Premier Pro, Final Cut, WordPress and HTML, Google Docs, Macintosh and Windows, Drupal CMS Design, SEO and Google Analytics, Adobe Premier / Design Suites, and Microsoft Office. I can type at 71 WPM.