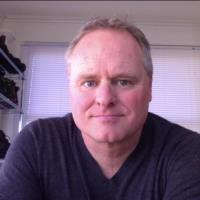 Andrew Gelle
Successful & highly experience Global Marketing Professional with expertise in Branding & product Management
Share profile
Summary
I am an innovative, profit-oriented marketing/brand development professional with demonstrated 20 years success in increasing revenues, global market share, earnings, and improving client satisfaction in customer-facing operations and large, diverse organizations. Andrew is skilled in driving brand strategy, marketing communications, brand planning, campaign development, and cross-functional team management.

Along with a proven ability in handling marketing, business development, research, as well as data analysis, I'm a motivated team player who consistently aims to push revenue expectations and exceeds goals. I'm focused on achieving continuous and improved business performance.

I possesses a collaborative approach to leadership with the aptitude to foster a team-oriented environment while imparting knowledge to others on how to increase productivity. Iam is armed with solid communication and interpersonal skills to establish and maintain rapport with clients and staff. I'm willing to accept challenges and work in the toughest competitive market that allows us to put in more than 100% to achieve the organizational goals.