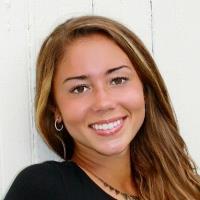 Gillian Adele Kline
Business Management & Entrepreneurship Professional - Actively Seeking Employment
Share profile
Summary
I am an adaptable and passionate individual with an array of experiences in the business field. I have enjoyed working as a Marketing and Events Associate for a start-up, a Human Resources Intern for a tech education company, a Marketing and Promotions Intern for a non-profit and a Sales Associate for a large active wear company.

Through my experiences I have become intrigued with the different business processes and how to solve internal issues in order to drive growth.

My goal is to dive into the business world while further developing my skills and knowledge. I would love to work for a company where I can leverage my passion for business development and marketing in order to serve value.

If you feel I could be an asset to your team please do not hesitate to contact me!