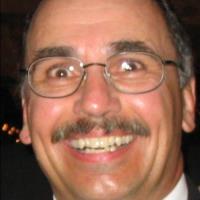 Michael Tillman
Sales Executive and Entrepreneur with expertise in Domestic and Global Account Management and Business Development
Share profile
Summary
Creative, highly motivated, and versatile Executive applying an integration of experience, account management, sales, and analytical skills focused on maximizing business objectives and ensuring business productivity, profitability, success, and growth.
Utilize ability to judge and maintain balance between customer, company, and employee in order to succeed while establishing long-term relationships of trust, honesty, and integrity.
Achieve goal to exceed sales targets and build and retain enthusiastic customer relationships by demonstrating ability to plan strategically and implement tactically ensuring high quality standards and performance.
Quickly adapt to change and new challenges, possessing in-depth ability to thrive in demanding and highly competitive environments utilizing communication skills with a commitment to deliver quality results.
Maintain 100% accountability constantly alert to new opportunities to achieve bottom lines results demonstrating strong interpersonal skills and high energy to resolve challenges and improve competitive market position.