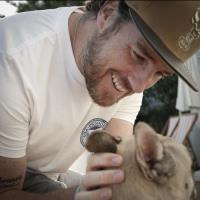 Jody Bishop
Freelance Creative Director, Brand Consultant, Graphic Designer & Illustrator.
Share profile
Summary
Almost 15 years experience in the creative industry. Branding, logo development, handwork, illustration. I love to work with new people and build lasting, meaningful relationships. Based between Ireland and Portugal but can travel pretty much anywhere!

Mar 2013-Present. Freelance Graphic Designer, Finished Artworker, Illustrator
A varied client base inc. Marks and Spencer, Flow (Caribbean Telecommunications),
Bank of Ireland, Pepsi, National Dairy Council, Health Service Executive.

Oct 2011-Aug 2013. Co-Founder/Creative Director, The Yoga Lodge
Complete brand creation for a new, purpose built yoga studio in Bavaria, Germany.
Interior & exterior property design, logo suite, website(U/X), print materials &
press artwork.

Jan 2011-Dec 2012. Founder/Designer, Probe Apparel
Product & brand creation of clothing line inc. logo suite, garment design/fabrication,
brand language, look-books, vehicle graphics, marketing material & photography.

Aug 2009-Dec 2010. Creative Director, Sigma Print Media
Start-up required branding, POS, vehicle decals, exhibition stands, web copy & design.

Nov 2008-Aug 2009. Freelance Designer/Illustrator/Artist
Original acrylic art displayed in many Dublin locations and French Alps.

Aug 2007-Oct 2008. Senior Graphic Designer, Bank of Ireland
Design & development of marketing campaigns, implementation & roll-out of new
Group brand and execution of sponsorship artwork.