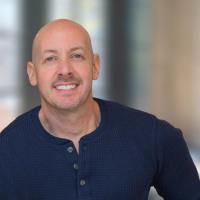 Brandon Stroud
Sr. Director of Product Development | Executive Leader | Design & Innovation | New Product Vision | Strategy & Execution
Share profile
Summary
An accomplished design leader with an exceptional record in managing product design programs and departments, I have a consistent history of success facilitating dramatic revenue growth through the delivery of innovative designs, brand strategies, high-speed commercialization, and creative solutions. I've led the design and launch of hundreds of products to multiple retail channels and am adept at directing overseas manufacturing units in tooling, prototyping, and mass production. I am an effective leader with proven results in recruiting, developing, and leading top-performing teams.

I am seeking a new opportunity to apply my product design and leadership skills to help a progressive company achieve and exceed goals. Most recently, I was Senior Director of Product Development for Igloo, where I served as strategist and launch leader of new product lines that successfully reenergized this iconic 70-year-old privately held company and established American-made brand.

Previously, I was Director of Design and Innovation for bubba brands and played a key role in growing the organization from a $4M company to an $83M acquisition. I have strong results in increasing revenue, growing market share, delivering patents, introducing new products, and growing ecommerce.

Throughout my career, I have been a product design leader who brings new creative energy to the team and the company. I have proven results in assessing product lines and identifying new opportunities for global market growth and revenue generation. I have researched and implemented new sourcing and manufacturing initiatives that realized significant margin improvement and were adopted company-wide.