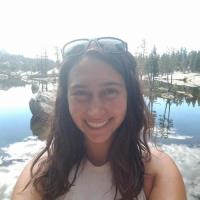 Raquel Destefano
Program Analyst & Strategic Communications Specialist: Leadership | Project Management | Writing | Science
Share profile
Summary
Currently split my time wearing many hats to utilize my project management and writing/editing strengths at the Stratospheric Observatory for Infrared Astronomy at NASA Ames Research Center in the Bay Area (Mountain View, California).

Current Job Functions:
- promote science-based marketing content for targeted audiences
- revitalize technical documentation
- organize the release of government-regulated programmatic information
- work with upper management and program directors on metrics analysis and deliverables for key government stakeholders
- manage outreach presence at professional conferences & events

I love a good puzzle or challenge, and so thrive in environments that allow me to flex my critical thinking, strategic-analysis, and negotiation skills to promote meaningful organizations and ideas. In environments that are receptive to change and encourage employees to proactively challenge existing practices, my problem-solving skills can be put to work to create innovative solutions to optimize current products and procedures. In conjunction with an aptitude for writing & multitasking, this preferential work-style enables me to juggle a variety of projects ranging from those with a creative strategy focus to higher-level program operations support.

I also *really* like dogs. As far as I'm concerned, people are all just unleashed dogs running around on two legs with different personality types & associated motivations, needs, & perspectives. Figuring out how to appeal to these different personality-types & establish myself as a leader is how I manage situations & generate success both on & off the dog park. And a pocket full of treats never hurts.