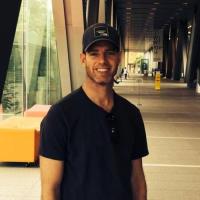 Paul Kinsella
Senior Marketing and Advertising Professional with expertise in Sports Marketing
Share profile
Summary
I love marketing and the constant problem solving that comes along with it. It forces you to think strategically, constantly learn and adapt, and put yourself in the mindset of many different types of people. Marketing professionals need to be at the forefront of culture and technology, but still have one foot grounded in the real world where most people don't give advertising a second thought.

I'm an experienced Sports Marketing professional who loves the challenge of marketing highly visible brands - no matter the size - to incredibly passionate fan bases. I've worked with athletes and leagues from the NBA, NFL, MLS, Olympics, NASCAR, and action sports. Each requires a different approach and careful balance between brand, athlete, and league personas and guidelines. I'm a fan of almost all sports and love being active and outside whenever I can.

I love being part of a team and managing people. I think the best teams are the ones who don't concern themselves with rigid reporting structures or limiting people to opinions within a small box of responsibility. I prefer to help grow teams made up of people that have the confidence and skills to handle anything, but also know the value of the experience of their fellow team members. I'm always excited for the next opportunity to continue that growth.