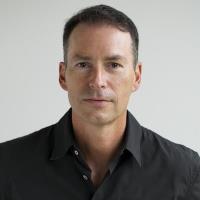 SHANE HUNT
Fluent in Driving Revenue Beyond Boundaries, Highly Skilled in All Things Marketing, Advanced Brand Strategy.
Share profile
Summary
Shane Hunt is one of leading Management Consultants in areas of Revenue Growth. For two decades he has led diverse revenue initiatives as a CEO, CRO, Partner, and Consultant. Beginning with a methodology in Advanced Brand Strategy and leading the implementation of creative tactics which spark sustainable growth. He has been acting President of a National Marketing & Creative Firm, to Founder of a luxury performance apparel brand, to leading C-Level Healthcare engagements. Highly skilled in B2B and D2C Ecommerce with specialized skills in integrating multiple revenue channels and removing conflict.
A glimpse of the fluent approach starts by discovering what substance lies beneath the brand identity. Dissecting the now followed by the Brand Evolution Strategy prompting a slight iteration of the Mission & Vision. Creating new relevance and authenticity in content that entertains, educates, and engages its most important people—whether they are customers, stakeholders, associates, or members of the public.
With deep expertise in bought & earned media and in all things digital, the marketing strategy is then designed perfected for alignment with the Revenue Team. Delivering campaigns that present a holistic brand experience shared across interactions, be it in person, social, editor, events, or online. "The injection of why and the thrill factor of a Brand".