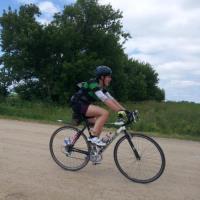 Ashley Von Edge
Relocating to the SF Bay Area - Pursuing new interests in the Cycling, Hospitality or Events Industry
Share profile
Summary
Relocating to the SF Bay Area - Pursuing new interests in the Cycling, Hospitality or Events Industry

I thrive on learning new skills, accomplishing my goals, and facing challenges head on. Whether these be at the workplace, on my bike, or with my dogs, I try to live my life with my eyes wide open.

Becoming a cyclist was one of the best things that has happened to me. I've learned that I can create strength and accept defeat [Powderhorn24!]. The cycling community is a powerful force and has shown me who my people are. Not only have I become healthier mentally, physically, and emotionally, but I have also learned how important it is to support the community around oneself. The stronger the people are around me, the stronger I can be with them.