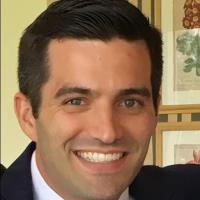 Thomas Coon
Sales & Business Development Leader Specializing in Lead Generation, Relationship Building & Account Penetration
Share profile
Summary
Leveraging years of sales and marketing experience, I successfully identify, structure, negotiate and close revenue-generating relationships in order to achieve revenue goals and business objectives. I truly own the full sales life cycle from prospecting to account penetration. In addition, I possess a proven track record of managing pipelines and ensuring sales activities are performed to meet objectives. Furthermore, I am adept to lead account management activities for an existing book of business.

Highlights of my qualifications most relevant include:

~Increased revenue flow for national territory to over $15M, including both new accounts and renewal accounts.

~Grew new and renewal accounts to over 90 accounts, generating $5M in new business premiums.

~Focused on developing client base across Florida, increasing new business by $500k+.

~Managed the second most new business accounts in the office at 42 new accounts for the year and over $5M in revenue.

~Inherited underdeveloped territory in the southeastern United States and within a 1-year period increased revenue to over $2M.

~Enhanced flow of business by over 30% through B2B marketing and networking throughout the great Atlanta region.

~Provided solutions for brokers and clients, including quotes, endorsements, etc. increasing flow of business by over 30%.