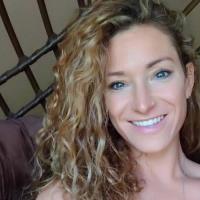 Jaylyn Carlyle
Freelance Copywriter (Adventure Sports, Travel, and Health and Wellness)
Share profile
Summary
I've worked for over 10 years as a nationally published journalist, professional editor, and content writer, I've held two senior copywriter positions, and one as marketing director at a Fortune 500. From these roles, I've gained a comprehensive understanding of the entire marketing process, and how to ensure the content enhances and drives the overarching brand story.

Direct and indirect clients I've written for include, but are not limited to: Sony PlayStation, United Airlines, Omni Hotels, AstraZeneca, The CDM Group, KinderCare, Alcott Whitney, FBI, and the CIA. Additionally, I've published articles in The Writer, Profile, and Sync, to name a few.

I'm an outdoors chick, and I love to work with companies in that space.