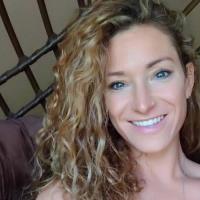 Jaylyn Carlyle
Freelance Lifestyle Writer for adventure sports, travel, natural health and wellness, education and personal development
Share profile
Summary
Hey, I'm Jaylyn. I study and write stories about human potential and factors that drive it. Think natural health, fitness, travel, adventure sports, personal development, and education.

Sometimes for businesses. Sometimes for books and magazines. Sometimes just because.

STORIES SHAPE HUMANITY

Where we've been, where we're going, and who we become along the way.

How, then, can we approach content in such a way that pushes us beyond limitation?
Past the fringed space of self into creative dreamscapes revealing untold possibility.

What narratives can we share to disrupt disbelief?
What can we say to awaken the uninspired or clarify promise for the doubters?

This my obsession: Finding unshakable words.




Officially, I've worked for over 10 years as a nationally published journalist, professional editor, and content writer, I've held two senior copywriter positions, and one as marketing director at a Fortune 500. From these roles, I've gained a comprehensive understanding of the entire marketing process, and how to ensure the content enhances and drives the overarching brand story.

Direct and indirect clients I've written for include, but are not limited to: Sony PlayStation, United Airlines, Omni Hotels, AstraZeneca, The CDM Group, KinderCare, Alcott Whitney, FBI, and the CIA. Additionally, I've published articles in The Writer, Profile, and Sync, to name a few.