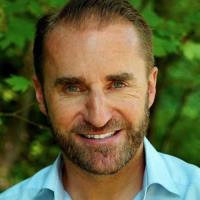 Jon Rawlinson
Filmmaker / Producer / Media Consultant. Founder of Realism Media and Cinematic Science
Share profile
Summary
Jon Rawlinson is a filmmaker, producer and media consultant with 15 years of experience producing TV, video and media content for clients around the world. Jon has produced and directed work for the Discovery Channel, Sony, Yahoo!, Intercontinental Hotels, American Express, Stanford University, University of British Columbia. Jon has filmed projects in 37 countries so far.
One of Jon's videos, Kuroshio Sea has amassed more than 15 Million views.
Jon is Founder and Producer at Realism.
Realism is a professional video production company that blends old-world storytelling with new-world technology to create stunningly beautiful narratives and experiences for a global clientele.
Jon is co-founder of Cinematic Science a production company that specializes in producing science-based media content, innovative social media campaigns, and training scientists and students in science communication.