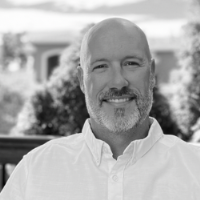 Dan Frantz
Global Leader of Strategic Partnerships & Creator of Uncommon Alliances I Seasoned in Brand Marketing, Innovation Research and Consumer Insights
Share profile
Summary
A Business Leader with 2+ years of remote work experience, I'm passionate about leveraging the voice of the consumer to drive strategic business decisions. Skilled in Brand Marketing, Strategic Partnerships, and Innovation Research Design. I inspire teams to confidently and courageously deliver data-supported direction, even if it challenges the status quo.

I take great pride in leading people and feel my strong EQ is what brings out the best in those around me. Accomplished at creating uncommon connections with internal and external partners, I create cross-functional connections and collaborations that are often difficult to navigate.

As a Leader, I deliver impactful team results by creating an environment of inclusivity and safety where everyone's opinion is valued and celebrated. Companies today are saturated with talent and need experienced leaders who foster a culture of trust. Today's workforce is thinking in ways never imagined. A key pillar of mine is to inspire efforts to be inclusive, creative, and innovative at every corner.

Leadership has allowed me to mentor teammates and drive discovery all over the world while maintaining my own curiosity along the way. Being a student of my environment increases awareness of equality, diversity, and the cultural sensitivities that are prevalent in today's working environment.

I'm described as a loyal, passionate leader. Known for constantly putting people first and protecting teams to ensure they can do their best work.

I was a student-athlete at Portland State University where I studied Psychology and Sociology. After college, I was given the opportunity to continue playing professional football for 7 years. Looking back on my sports career, it was achieving something as a team that I'll value the most. The ability to unlock the potential in others is what I've taken with me from sports into coaching and my professional career.

I welcome you to reach out to me at 503.793.0016 or [email protected] .

I welcome the opportunity to meet and hear your story as well.