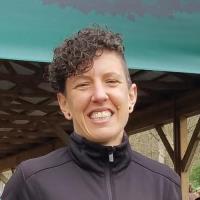 Deserae Clarke
Looking to Make My Passion My Career - Management and Content Experience
Share profile
Summary
I am a lifelong outdoorswoman and runner. I currently work as a Director at a medical school and have a background in healthcare research and innovation management. While my professional career has been in healthcare; my true love has always been running and the outdoors. I have been taking small steps to integrate this more into my life through side jobs and unpaid opportunities, and I feel I am now ready to take the leap to apply my professional and personal experience to a career I love.
Through both my professional and extra-curricular work I have gathered an array of skills that can be applied to a variety of industries. I write content and manage social media pages to connect people into the running and trail community. Through my own small business, I coach both individuals and groups, as well as organize running events. In my professional capacity I supervise staff of, lead interdisciplinary teams, facilitate design sessions, manage IT development, track budgets, plan large events, and do a myriad of other day to day tasks efficiently and with dedication.
It's time to make my evening passion my daytime job. I got into the healthcare field young and continued down the career path as a predictable way to support my family financially. As I began to run ultra-marathons I found that they expanded my sense of self, my willingness to go after goals where the outcomes was unknown, and my contact to others who were living out their passion for the outdoors. This prompted a move from Pennsylvania to Arizona to expand my trail community, and allows me to now be honest about my life goals and pursuing opportunities that engage my true self. I seek to contribute to companies that share my same focus and drive through product management, team management, content creation, and more.
I look forward to connecting with you to discuss how my skills and passion align with your business needs and help bring more people to your company and to fitness and the outdoors.