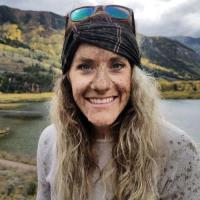 Chelsea Lawrence
Creative Design + Thought Leader + Product Development + Project Management
Share profile
Summary
Motivated creative DESIGN + THOUGHT LEADER and RESULTS-DRIVEN DO'ER seeking innovative and fail-fast opportunities to connect people, places, and products alongside a wicked-awesome team, with UNPARALLELED EAGERNESS TO LEARN, proven record of CROSS-FUNCTIONAL PROJECT MANAGEMENT, and execution of PRODUCT + BRAND + EXPERIENCE.

With over 8 years of design training and experience, and an unparalleled eagerness to learn - I thrive in creative, fail-fast environments where integrity, innovation, and leadership are unwavering. My versatility and enthusiastic work ethic are valuable assets to any team. I demonstrate proven results in SOLVING COMPLEX PROBLEMS, EXECUTING THE DESIGN PROCESS from schematics through production, BUSINESS + PARTNERSHIP DEVELOPMENT, BRAND STANDARDS, and R+D FUNCTIONS.

As a lover of both natural and built world, I am eager to continue my personal growth by working with a team who shares my vision to positively impact COMMUNITY + INNOVATION + WELL-BEING through the discipline of design and a unique combination of passions.