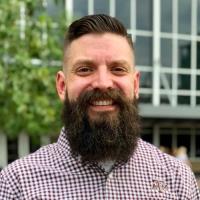 James O'Connell
Experienced Designer and Project Manager | Mechanical Engineer | Veteran
Share profile
Summary
Talented design engineer and proven leader with more than a decade of experience in both civilian and military sectors in a wide range of roles including design engineering, engineering project management, technical sales and service operations, and commercial construction management. Background in high-end consumer products, sporting good equipment, commercial construction, and healthcare.

Passionate about innovative design, creative problem solving, and the outdoors. Highly educated in mechanical engineering, materials science and engineering, mathematics, and computer-aided design and manufacturing.

Fluent in a number of 3D modeling platforms including SolidWorks, Creo (Pro/E), Inventor, and experienced using AutoCAD, and Mastercam. Skilled in CAD/CAM processes including design for manufacturing (DFM), FMEA, fixture design for CNC operations. Talented fabricator with hands-on approach to designing prototypes, test equipment, experiments, and proofs of concept. Extremely comfortable in a shop-floor environment operating manual and CNC mill, lathe, water jet, MIG, TIG, plasma, and other fabrication equipment.