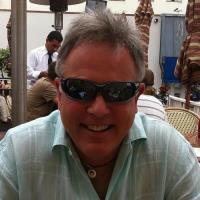 Chris Cowles
Accomplished marketing professional with diverse industry and product category experience.
Share profile
Summary
To be succinct, I am a proven, all-purpose B2C/DTC and B2B marketing professional, business leader, change agent and growth igniter ready to deploy my global business acumen, strategic perspective, and extensive marketing capabilities in your organization to boost your marketing effectiveness, build your brand(s), accelerate revenue growth, enhance customer acquisition, engagement and retention, improve operating efficiency and maximize profitability potential.

As an agile, creative and pragmatic self-starter and collaborator, I thrive working with/in empowered, innovation-driven, low bureaucracy, get-it-done environments.

I have a history of revenue-enhancing, brand-building, marketing accomplishments in start-up, FOO, SME and global Fortune 500 companies in an array of industries and product categories. In short, I help companies grow and be successful via effective, multi-channel, integrated marketing using the optimal blend of digital and traditional marketing channels and tactics best suited for the objectives to be met.