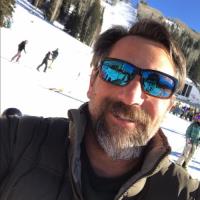 Eddie Killian
Operational Excellence | Global Influence | Project Manager | Security & Safety Leadership | I Increase Retention, Productivity, and Safety Rates by 45%
Share profile
Summary
Innovative organizational leader, instructor, speaker, author, and consultant. I have spent over two decades working, training, coaching, and leading in high-liability environments. Garnering work with government agencies, both private and public organizations, and non-profit entities worldwide. By providing a path and specific resources, I assist Outdoor Sports Corporations, Military, Law Enforcement, and Public Safety entities in creating their competitive edge by growing their retention, productivity, and safety rates by 45%.

Some examples of my results include:
• Led programs that added $10m to the corporate bottom line annually.
• Am the creator of award-winning corporate Operational Excellence and Change Management Programs.
• Spearheaded programs creating NO recordable injuries encompassing 1500-1800 employees across 5 divisions and 13 states for over two years.

In addition to my extensive operations, business building, and training experience, I am a leadership and human performance coach. I live with my wife, daughter, and trusty dogs in Durango, CO.

I get excited about opportunities where I can work with highly motivated people who see value in breaking convention, taking on a new order of things, and bettering their organization.

I love connecting with new people, check out my website: www.eddiekillian.com
Or message me here or on LinkedIn!