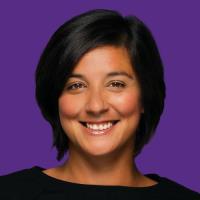 Daniela Solorzano de Souza
Marketer l Large-scale Event Producer l Aspiring Master Gardener
Share profile
Summary
Brand Marketing Expert, Relationship Builder, Large-Scale Event Producer
- Brand marketer experienced in sports, CPG and agency environments including NFL Super Bowl Host Committees, Rio 201?6 ? Summer Olympics, New York Red Bulls (Major League Soccer team) and Octagon (agency).
- Proven track record building strong relationships with partners, vendors and cross-organizational teams to successfully plan, develop and execute marketing campaigns, experiences and trade shows within budget.
- Obsessed with organization, collaboration and efficiency.